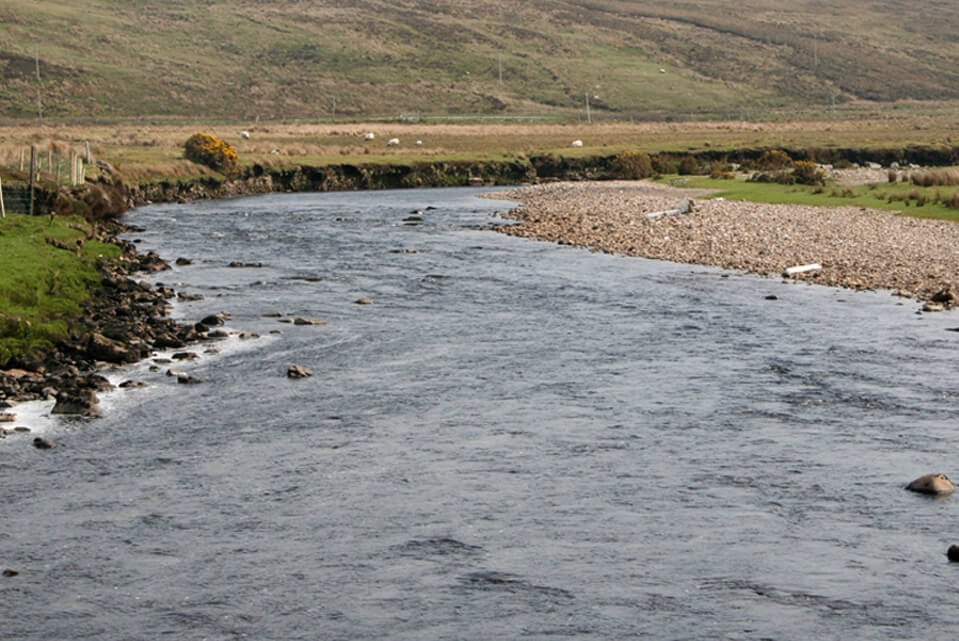 The Owenmore River is a spate river which runs alongside and then past the town of Bangor Erris. The river boasts some of the finest most fly waters in the region and the river is easily accessible from the nearby networks of roads.
The season on the river begins on the 1st of February and runs to the 30th of September. The river, like the lake, is frequented by many spring Salmon, Grilse, and a later run of Summer or harvest Salmon and also has some returning Sea Trout. The Bangor Erris club waters contains approximately 36 maintained holding pools.
Fishing on the river is restricted to fly fishing only.
The river has two sessions in operation for the grilse season (summer). 6am – 2pm and 2pm – 10pm. Guides are available on request for the river.
The recommended rod length is 10.5 – 15ft depending on the conditions and water levels. Various flies will work on river again depending on the water conditions including tube flies, shrimp patterns, ally's shrimps and also single smaller flies in lower water conditions.