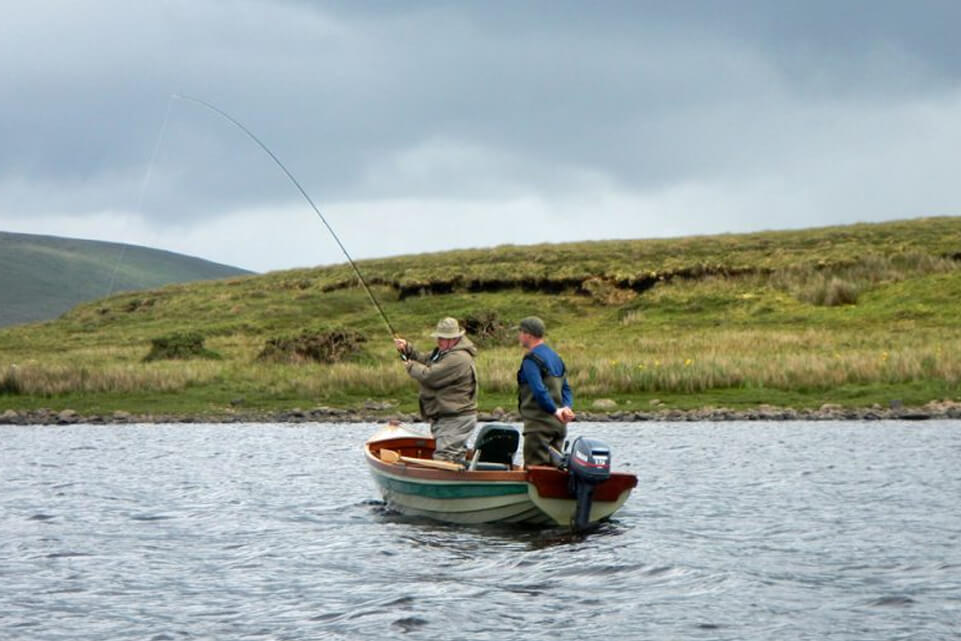 Carrowmore lake is located 2km North of Bangor Erris and has an approximate area of 1000 hectares of fishing water which ranges in depth from 1 to 6 metres.
The lake is frequented by very healthy stocks of Spring Salmon, Grilse, Sea Trout and also has a substantial number of resident Brown Trout.
The annual migration of Salmon/Grilse into the lake is in excess of 2000 fish.
Fishing in this lake is confined to boat fishing only and with the permission of the fishery manager. Boats for hire are clinker built design fibre glass and average 19ft in length.
Spinning of the lake is allowed from January to the end of March. From March to the end of the season angling on the lake is limited to fly-fishing only. Trolling of any description is not allowed on the lake.
In general the lake is fished with a team of three wet flies and many patterns can and have proven successful on the lake depending on the conditions. Shrimp patterns on doubles even trebles are quite often used especially in spring along with the more traditional flies on single hooks such as the green peter, bibio and dabblers. The lines used on the lake when fly fishing depend on the conditions and range from floating lines, intermediates or sinking lines.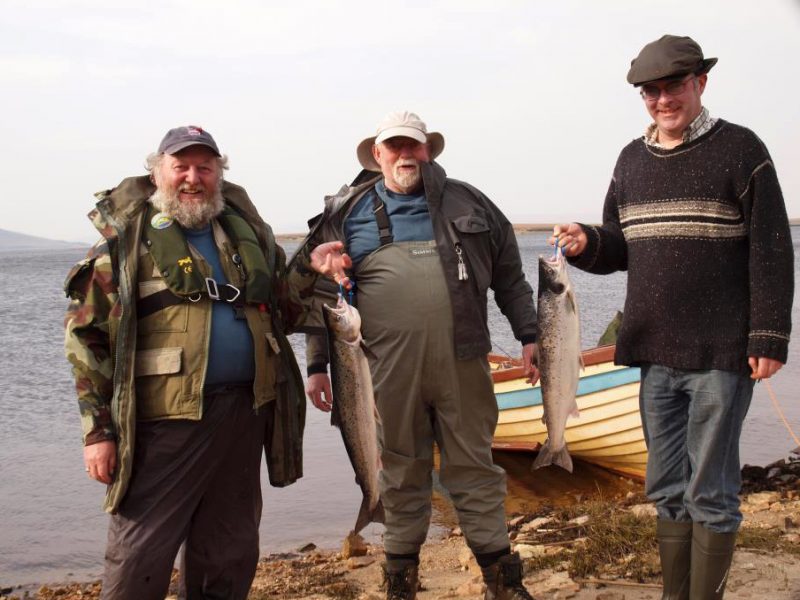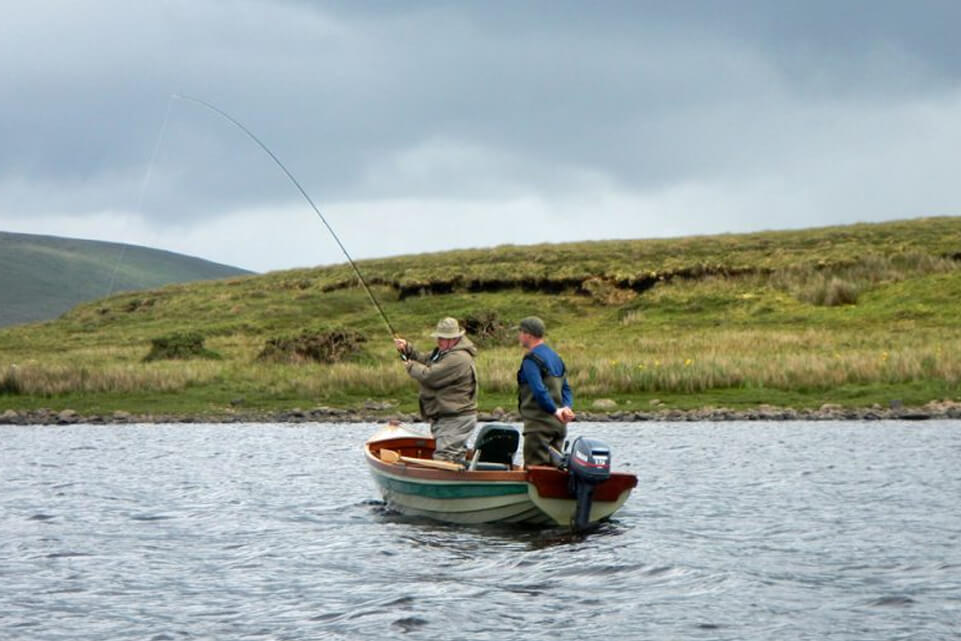 Local Ghillies are available by request from the fishery manager for anglers who have not fished the lake before. Ghillies are reccomended when visiting the lake for the first time as there are many noted salmon lies in the lake and also shallows which are best avoided in the boat.
Carrowmore lake is a shallow lake and during windy conditions the lake can become silted