Report for Salmon Angling on Carrowmore ending May 5th

No fishing took place for the 1st.part of the week. 8 taken for the second half. Ian Collins had his 1st. Salmon. Edwin Oxlade his first time on lake had one. Gerry Carolan had one and Lawrence McAliinden had his 1st. salmon ever Gillies by Senior. The other 4 were all released.
Some more photos to follow in next report.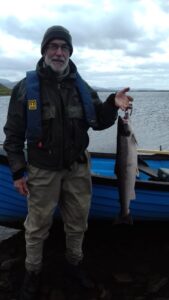 Edwin Oxlade with his first Carrowmore Salmon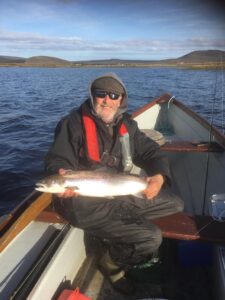 Lawrence McAliinden had his 1st. salmon ever