Considering the amount of anglers on the lake in the past week the fishing has been as expected excellent with beautiful angling weather contributing to ideal conditions.
Many local anglers having caught up to 2 or 3 fish per outing with most being released which is really great to see. Anglers that had great days in the last week were Darren McMaster who caught and released two Salmon on Tuesday last.  Dave Lennon caught and sportingly released a fine Carrowmore Salmon and also caught and landed and released a second Salmon – well done to Dave. The title of best fish of the week goes to well known local angler John Cosgrove who has braved many a hard days fishing but on Sunday caught a beautiful fish of 14lb which is pictured. John also caught and released a number of other fish over the past week as well as 7 sea trout all of which were released. John commented that 'It was the best days fishing he ever had' which is some statement from a man who lives in Bangor Erris and has fished the lake for many years. Other anglers who did well for the week were Mervyn Corway and Ronnie Mayock who both caught and landed and released Salmon and Mervyn had a seatrout nearly 2lbs weight. Vincent Rigney lost a Salmon and Kept one of about 6lbs or so. On Tuesday the 16th 5 Salmon were released. Tom Conlon and John Cosgrove were amongst the lucky (or skilled) anglers. It is heartening to see so many fish being released this year and this will no doubt contribute to future improved angling on the lake and we appreciate the sporting anglers that do so whilst we appreciate that there is nothing wrong at all with keeping a fish for the pot! There were numerous other fish caught and released during the week and angling for the coming week is expected to be equally as good as Sea Trout continue to stream into the lake as well as fresh Salmon.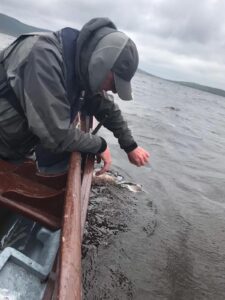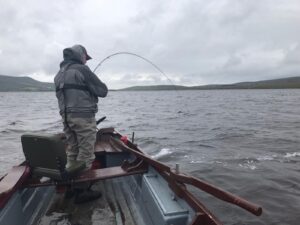 Above Dave Lennon playing and releasing his Salmon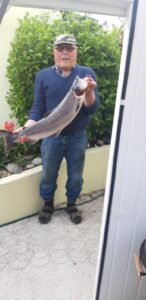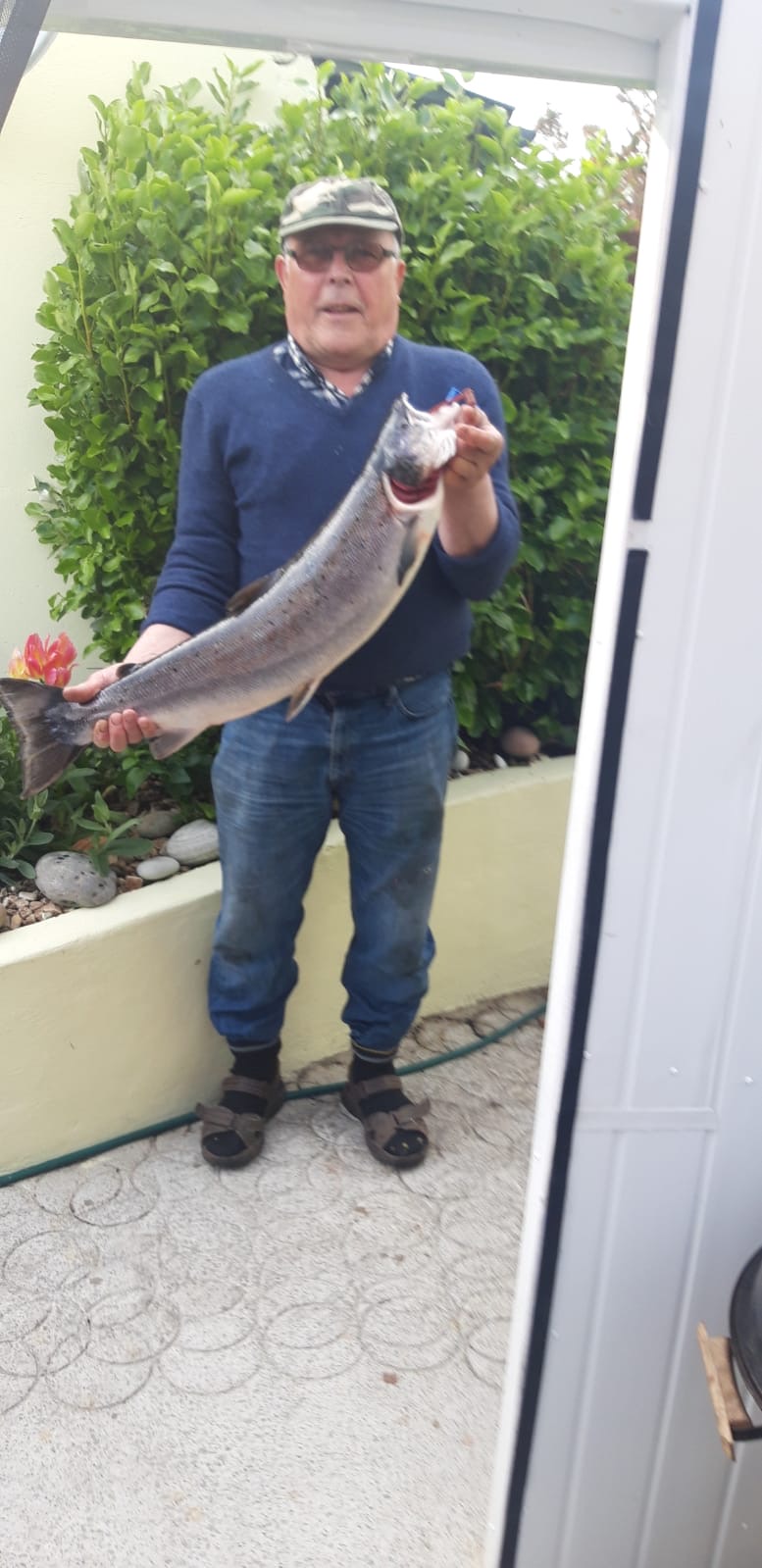 Above pictured John Cosgrove local angler with his fine 14lb Salmon – well done John – well deserved. The fish shown to the right was caught by Darren McMaster and released.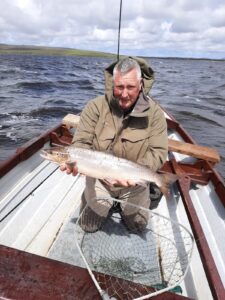 Above pictured Darren McMaster with his Salmon which was sportingly released – well done to Darren