So far 7 fish have been caught and 2 have been released since the first fish was caught
Earlier last week and weekend
Brendan Hamrock from Athlone had 2, regular angler Declan Dooley had 1 and Til Frolick had 1 and was released by a visiting angler.
It is really great to see so many anglers releasing Spring fish and it is a welcome habit.
Monday 8th.
2 fish taken by Brian Walsh and Eddie Corry.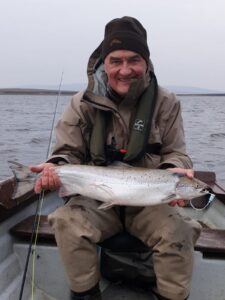 Photo: Brian Walsh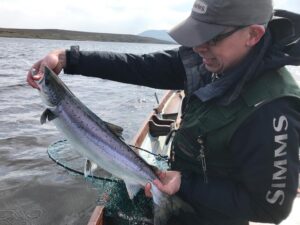 Photo: Brendan Hamrock
Call today on 097834787 or email bangorerris@gmail.com to book a boat