Mon. 2 fish landed –  Eddie Corry,Brian Walsh
Tue.  5 fish fish 3 of which were released. Brian Hope, David Lennon,and Mervyn Corway.
Wed.  1 fish. Glen Wood
Thursday.  1 fish Robin Lane.
Best fish for week was 11lbs.
We have had no fishing since Friday  due to Gales.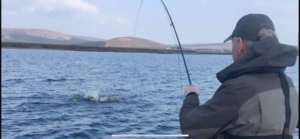 David Lennon Westport playing his fish later released.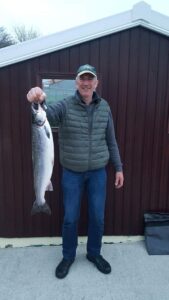 Eddie Corry – Clare with a fine fish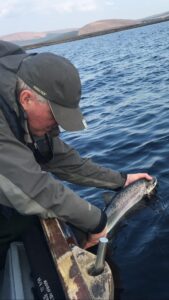 David Lennon Westport releasing his fish (Thanks David!)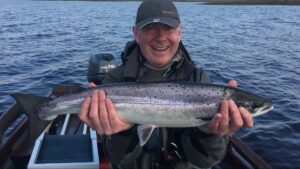 Brian Walsh Clare with a lovely fresh Springer
Call today on 097834787 or email bangorerris@gmail.com to book a boat