We have had no fishing on Carramore for the past 2 weeks due to the gales.
Hopefully things will improve this coming week as the forecast is good.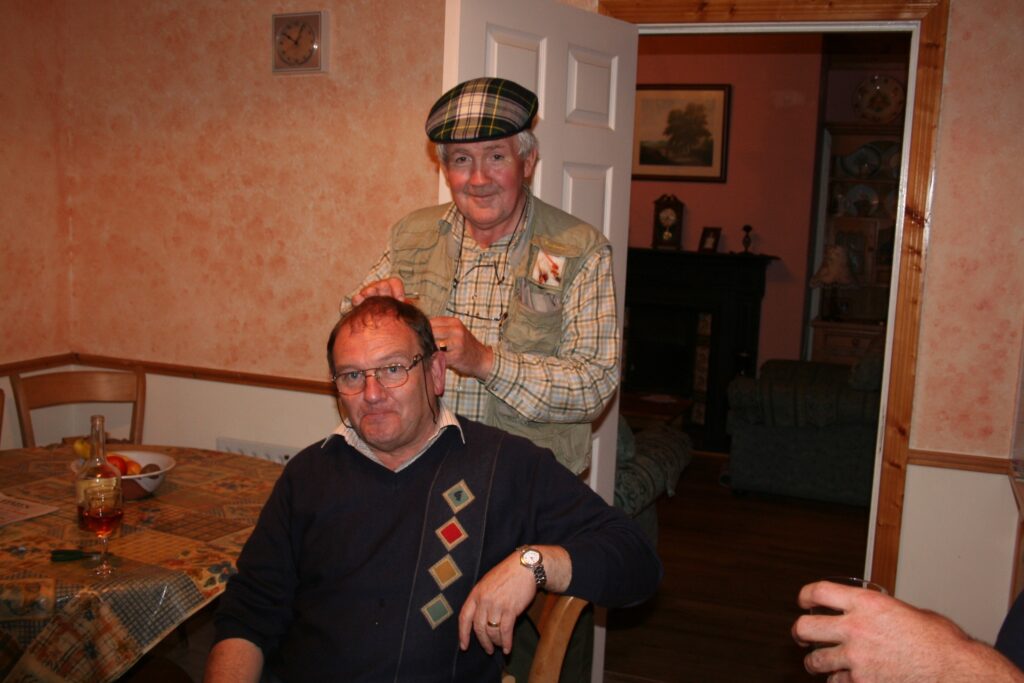 We have no photos of fish this update so here is a photo of Pat Foley pulling a fly (salmon treble) out of Seamus's head after he attempted to a fly-cast on the river on a windy day.